Happy New Year everyone! – what a summer it's been so far, glorious weather and busy!
The exhibition Waiheke Unwrapped at the Waiheke Community Art Gallery was a great success for many of the artists listed on the 2019 Waiheke Art Map, with huge visitor numbers to the gallery and more trekking around the island to visit us working in our studios! There are new exhibitions on there now – Pathways to Paradise and Ahakoa He Iti He Pounamu, stunning –  don't miss them!
This just a short entry today as have to get back up the hill for another Studio Tuesday (open 11 – 4) as well as prepping  the rest of the summer events and new works in progress!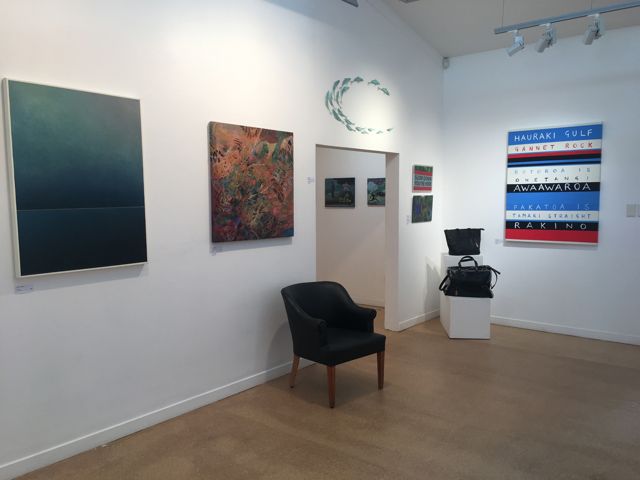 Sightlines Unseen (far right) in exhibition Waiheke Unwrapped late 2018 into January 2019 – SOLD