2019 is rushing along!
Visit again soon for images of new works, and ones created for the Waiheke Open Studios Weekend 2018.  The works shown are just a small sample, as I have more than can be seen here so ring or drop me a line anytime of you have a query.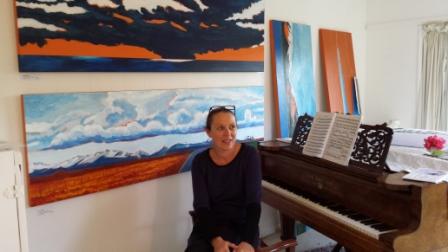 Even though we are on the rock (Waiheke) shipping prices from the island or from Auckland can be priced. Alternatively we can bring work over for you to collect  from the pick up area on the wharf area – easy!
Viewing works from our rooms in downtown Auckland is possible also if you are not able to get to the island –   just contact me to make a time.