Look out for the new double page Art and Vineyard map in the mid October Waiheke Weekender heralding in the summer season 2019 / 20.  The 2020 Art Map will be out  towards the end of the year as well. Works shown here are just a very small sample,  so ring or drop me a line anytime if you have a query.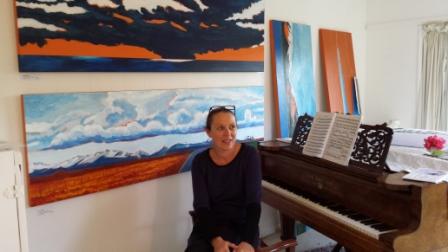 Even though we are on Waiheke, shipping  from the island to Auckland, nationally or internationally can be priced and arranged.
Viewing works from a space in downtown Auckland is on the plans for this summer so keep an eye out for the Open Days if you can't get to the island.
Email me at gammaray@xtra.co.nz if you would like email updates of exhibitions, events,  Open Days and more!